As per the report the steel and iron casting market is valued at about US$150 billion. It can grow at a CAGR of 5.4% from 2022-27. The rising demand for casting products in the automotive industry is the main driving force for this revenue generation.  
Casting is a process to produce finished steel and iron products and components. Casting offers the exceptional capability for details and customisation. It can eliminate the added assembly and fabrication. 
Many metals can be cast that including synthetics and metals. Iron and steel offer exceptional properties thus why it has a wide range of application.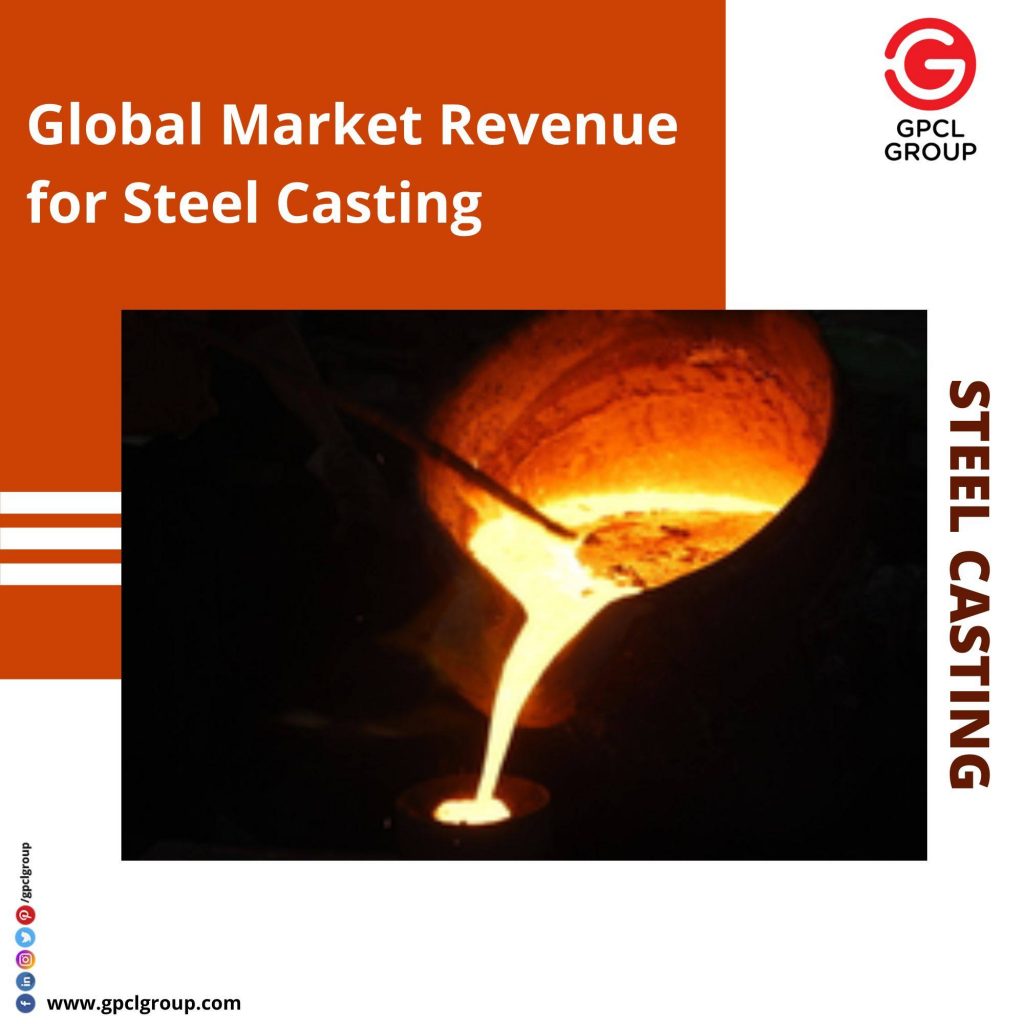 Development in the construction and infrastructure can bring immense growth for steel casting manufacturers. Supportive government policies can improve the industry as well as improve people's living standards. It can promote the regional construction sector which can boost the overall global construction industry.
Iron and steel products can be used in various sanitary fittings like sewer pipes, manholes and water pipes. It can find application in column bases and metal bases, lamp post, and staircase. Rising construction projects across the globe can augment production usage. Volatile raw materials with rapid technology can hamper the iron and steel casting market. 
Supply chain disruption can negatively influence product demand. During the pandemic, many countries have reduced international trade and some manufacturers have closed. These can hinder the iron and steel casting market.
Cast iron has an advantage over steel in terms of machining, cast and compressive strength. It pours easily and shrinks lesser than the steel. Iron can be subcategorized in white iron, and ductile iron grey iron. Grey iron are often in use as it contains graphite microstructure.
If grey cast iron is produced then the fracture reveals the graphite under the surface. It contains carbon, silicon, manganese, sulfur and phosphorus. It has high thermal conductivity and superior vibration damping capability. Cast iron is cost-efficient. It is used in hydraulic components, machine bases and truck suspension components.
In all other casting sand casting is the best as it is a sand moulded process. It incorporates expandable sand moulds which produce complex metal parts which can be made from any alloy. The main advantage of this casting is in the production of large parts, casting of complex shapes and it has a low cost. 
The main disadvantage of these processes is the use of low material strength and dimensional accuracy, poor surface finish and porosity. It has usage in engine blocks, gas and oil tanks, agricultural machine, pistons, valves, and medical equipment. Mining equipment etc.
For steel casting manufacturers, the automotive industry is the place for their earnings. Automotive demand can fuel the growth of this industry. This casting can be widely used in manufacturing engine components, suspension components, drivelines, and braking components. Steel casting has wide use in cars and trucks. 
The spending power of the middle class and urbanization can accelerate the overall growth of this industry. Asia will dominate in this industry. Research and development, acquisition and expansion can also augment the industry in the upcoming future.
Also Read: 10 Positive Effects of Technology